Sunday, September 15, 2019, 12:00pm - 02:00pm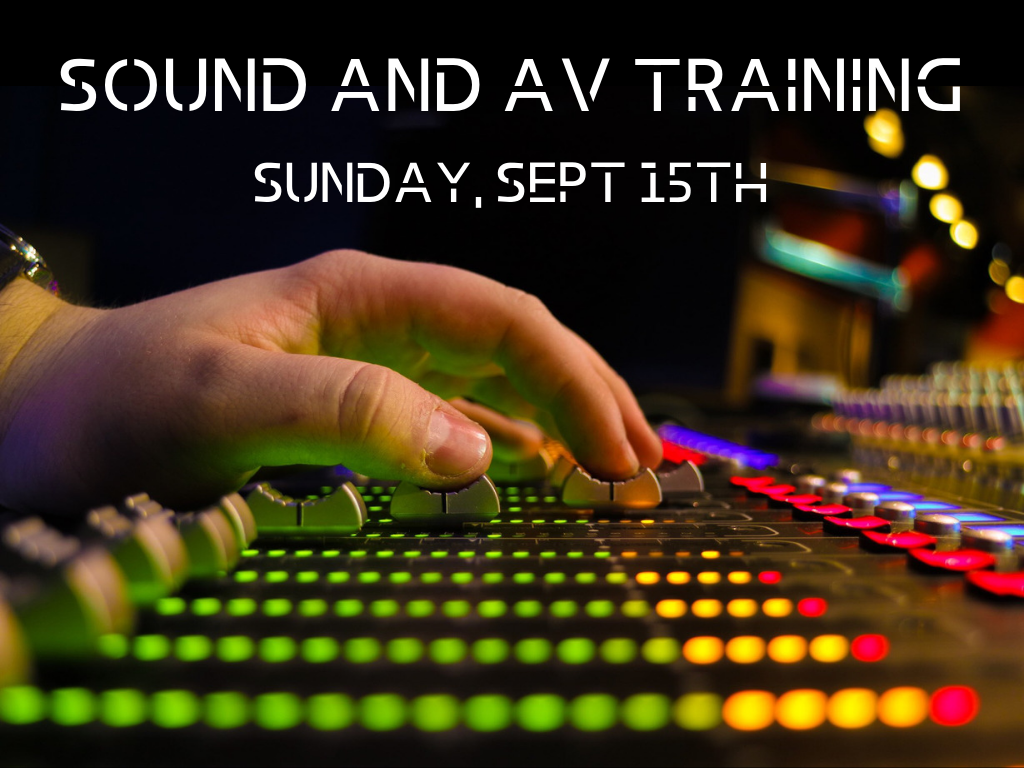 Curious about the technical side of worship? Are you interested in becoming part of the behind-the-scenes team that is essential to our Sunday mornings? Join us on Sunday, September 15th directly after service in the Purdy Elementary Gym from 12:00- 2:00 pm. 
We are so excited that Dave Loux will lead us through some soundboard training. We will have the equipment set up and a few musicians ready to go for some pressure-free playtime. Dawn will be available with the AV computer if anyone wants to see what it takes to run slides. 
Lunch will be served so please RSVP so we can plan accordingly.